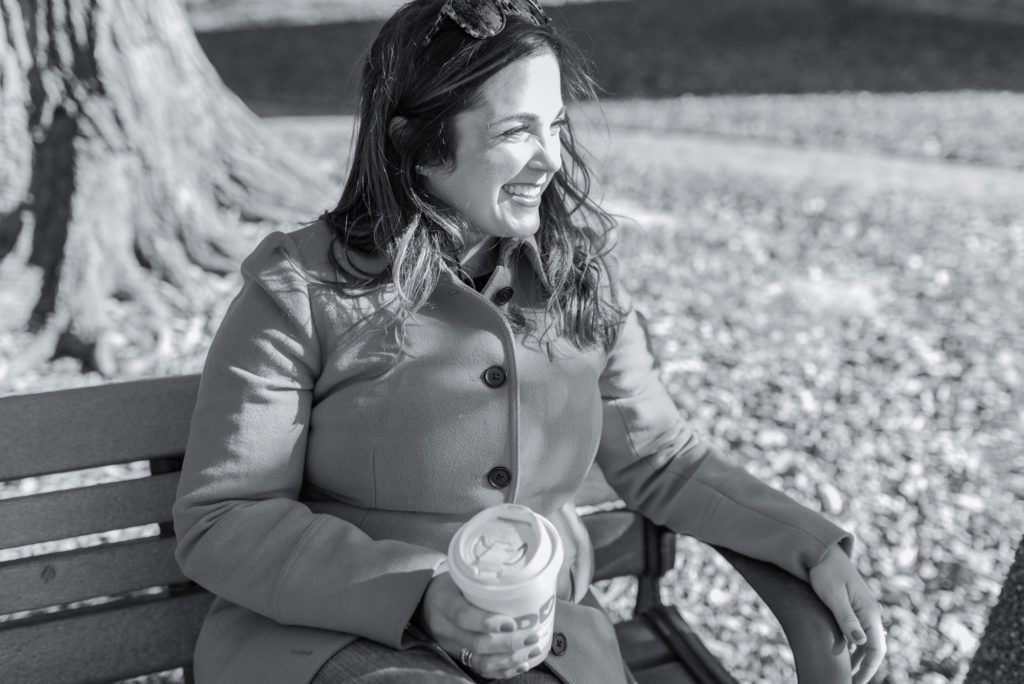 My story:
Have you ever stopped yourself and thought, "Why am I doing this?"
That was me, 8 years ago. Working in corporate sales, being really good at my job, paying my bills like a boss, and hating every minute of it. I went home every day dreading having to wake up and do the same thing again. I felt like I was wasting so much time.
That is, until I quit. Flew to Cabo on an impulse. Got a tattoo (after flying back). And promised myself I would never waste my time doing something I hated ever again. 
And I've stuck to it. I decided to live life feeling, seeing, and experiencing more. I aim to be "Plein de vie!", "Full of Life!" Pennlyn Place is my hub to share my travels, experiences, and favorite foods. I'm here trying to live my best life in hopes that I can inspire you to live yours.
Since quitting my corporate job. I've had a lot of adventures. I've worked in animal shelters, planned weddings, taught high school English, and I went back to school myself.  I've traveled (but still have a checkbox open for a month in Paris)! And spent a lot of time with the sand between my toes. Not everything in these past 8 years has been easy, but everything has been worth it.
As I document my travels, favorite foods, successes and failures, stories, I hope that Pennlyn Place can set off a spark in your own heart to live passionately, taking advantage of the experiences that you can gather throughout your life.
One of the things I'm most passionate about? Food! Why? Not just because it tastes amazing.
Food has a funny way of revealing what we love, care about, where we're from, and where we're going. It's an expression of who we are- here in the moment! And ALL food has a place in my heart. Be it comfort, clean, greasy, family recipes- I love every genre. Here in Pennlyn Place, I want to share all my favorites and the stories behind them.
I value…
Community

Good vibes

Inclusivity

Encouragement

Honesty

Loving your life

Personal goal-setting

Productivity

Hard work

Making your life what

you

want it to be!
On the weekends, I might be…
Attending a yoga class
Enjoying a great read on the beach

Developing photos taken by my aunt's 1960's Nikon

Enjoying a day with a few of my 9 (soon to be 10!) nieces and nephews!

Trying something new at a local restaurant

Creating recipes at home
My
why
:
I write and photograph for Pennlyn Place because I love capturing moments. And what better opportunity do we have to capture moments than over a meal? A time when people come together to share, discuss life, try new things, and unwind from the day. When I travel, steer clear from the beaten path in order to experience the life and culture that a new place has to offer. I love the feeling of being a part of something brand new and fresh.
Just
a few
of my favorites are…
Reading! (I was an English major in college AND I have a book club!)

Sleeping in

Feeling the sunshine and fresh air

Swimming in salt water

Cool breezes

All kinds

of music

The beach (where my family and I spend every summer!)

A good latte

Caramel

Office supplies (a bouquet of newly-sharpened pencils, anyone?)

Shakespeare

Classic literature

Ernest Hemingway

Snorkeling

Spending time with my nieces and nephews

Time spent with friends

Makeup and skincare (red nail polish and lipstick are my go-to!)

Pizza (I make a new one every Friday!)

Comfy sheets

Jewelry (I used to work in a jewelry store every summer)
Happy Reading!
xo,
Linda